Event : PM Abhisit Vejjajiva meeting distinguished guests at the Royal Lancaster Hotel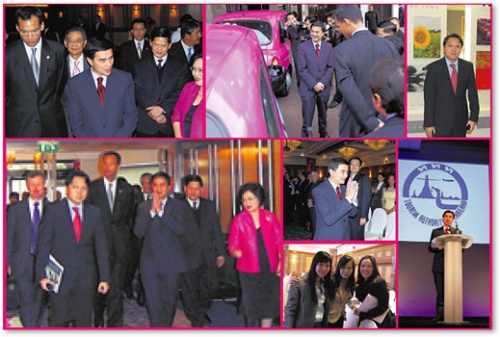 The Tourism Authority of Thailand,  Mr. Chumphol Silpa-archa, Minister of Tourism and Sports and Mrs. Phornsiri Manoharn, Governor of the Tourism Authority of Thailand, and Mr. Tanes Petsuwan, Director of Tourism Authority of Thailand, London  invited over 200 friends and partners from the media, travel and tourism industry from the UK, Ireland, Belgium, the Netherlands, France, Stockholm, Denmark and Russia to meet PM Abhisit Vejjajiva, also with Mr. Korn Chatikavanij, Minister of Finance at the Royal Lancaster Hotel, London on the 13th March 2009.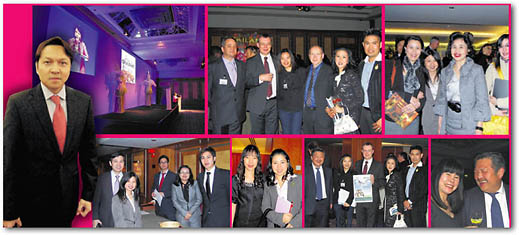 According to TAT announcement for continuing to revive the Thai travel and tourism industry, the Royal Thai government has agreed to exempt the fee for tourist visa applications for a three month period, effective 5 March, 2009 to 4 June, 2009.
Thai Prime Minister Abhisit Vejjajiva is personally spearheading efforts to revive the tourism industry and boost the country's competitive position to offset the impact of the global financial crisis.
Mrs Phornsiri Manoharn, TAT Governor said "The support we are getting from the highest levels of the Royal Thai government is a clear indication that Thai travel and tourism is back to business with excellent deals and marketing support for our friends in the travel trade". She continued "Thailand is, and continues to be, a wonderful diverse tourism destination with great beaches, food, spas, hotels, nature, sports and smiles. We welcome all visitors around the world."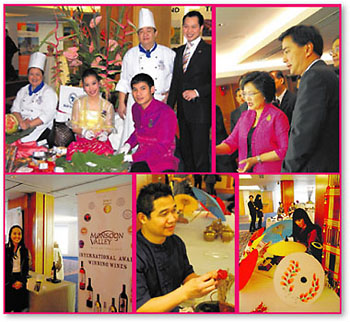 In 2009, TAT is conservatively expecting 14 million visitor arrivals, with tourism revenue projected at 505 billion baht (US$14.46 billion).
Further details please visit: www.tourismthailand.co.uk