Economics : A Proposal to Solve the Unemployment Problem in 2009
โดย ดร.เกรียงศักดิ์ เจริญวงศ์ศักดิ์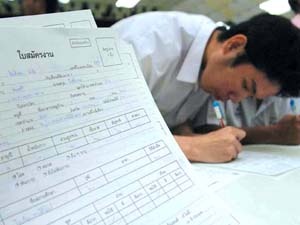 Due to the economic crisis, Thailand's unemployment is expected to increase to one million people by the first quarter of 2009, which is 400,000 more than those unemployed in the last quarter of 2008.
   However, this year's unemployment problem is not expected to be as severe as during the Tom Yam Kung crisis, in which the number of unemployed persons peaked at 1.7 million, or 5.5% of the total labour force. This year's expected unemployment rate is projected to be approximately as high as unemployment figures were for 2003 and 2004.
   Moreover, each year the unemployment rate peaks in its first quarter, being the season in which new graduates are job-seeking and farmers are in their off-season period. This pattern creates cyclical unemployment in Thailand. For example, in 2008 the unemployed peaked at 600,000 persons in the first quarter and then dropped to 450,000 persons in the third quarter. This may imply that the unemployment rate in the third quarter of this year may decrease.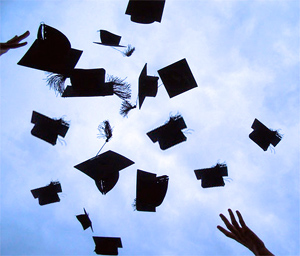 Although the unemployment problem this year may not be as serious as it was during the 1997 economic crisis, we are still keeping an eye on it. Besides current government measures, I would like to propose launching some more solutions for the unemployment problem, as follows.
   Allow installment tax payments The government should allow the business sector to pay corporate tax accruing to only 25% of their profit this year, and then let them pay the remaining 5% at a low rate of interest next year. This tax procrastination will increase business liquidity and thus slow down staff lay offs.
   Establish a tourism fund  The tourist industry can effectively stimulate the economy and also employment, but now the number of tourists in Thailand is shrinking due to the impairment inflicted on Thailand's reliability by recent political conflicts. Therefore, reconstructing tourist confidence is a key to help the tourist industry. I propose that a tourism fund be established to guarantee compensation for all tourists in Thailand in case of damages from political turmoil. 
   Expedite investment in small projects At this time in which some part of the economic engine is not functioning well, the government should play a role to stimulate the economy and alleviate unemployment problem by increasing government investment. However, because mega projects may be hard to begin, the government had better focus on small projects, which are able to begin early and are effective in creating employment, without inequality. Such projects can be, for example, in the area of rural schooling and hospital development, irrigation systems and small water resources development, road and infrastructure improvement and tourism site development.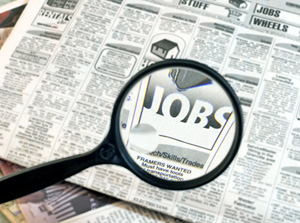 The above measures are proposals for mitigating a short-run unemployment problem, which the government must solve with alacrity. Nevertheless, the government should also focus on long-term measures to solve the unemployment problem in the future. These kinds of measures may include establishing a social safety net for every class in society, extending unemployment insurance to cover the needs of those in the informal labour sector, and creating a system to promote savings practices by the private sector, so that Thailand will have immunity in any future economic crisis.