Leisure : Muay Thai Holidays
โดย Anuj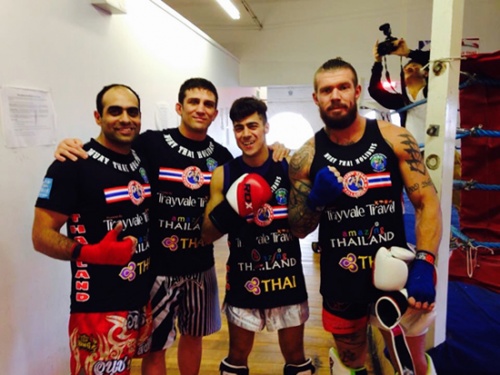 Muay Thai Holidays
There has been a significant increase in the trips to Thailand and those learning the martial art –Muay Thai.   One company that has been excited by this trend is Trayvale Travel who have been organising specialized trips to the beautiful islands for many years.   Flights to Bangkok, Phuket, Koh Samui and all the main airports have become extremely affordable and the number of tourist visits match this.   

Although Trayvale Travel are well known for their bespoke offerings to amazing Thailand, they sell specialised packages to all parts of the globe covering all continents, from North and South America,  Australia and Dubai.  With some of the most competitive on-line services that go above and beyond the regular travel agent such as helping with Visa's and with accommodation, Trayvale Travels popularity and credibility is really taking off.  
Anuj Bahri, Manager for Trayvale Travel is also very passionate about Muay Thai Boxing, both as a spectator and as a fighter.  Due to this passion Anuj has been immersed in the Muay Thai world for several years and has sponsored some of the biggest fight nights in the UK and some of the biggest fighters.  Furthermore, Anuj has taken an extra special liking to Thailand and this has inspired his latest project,  Muay Thai Holidays.

I was invited to watch a Muay Thai work shop at the Hanwell Leisure Centre in Ealing  co sponsored by Trayvale Travel and Muay Thai Holidays. The work shop included some of the best Muay Thai fighters in the UK who throughout the day, took part in photo shoots, demonstrations and group work.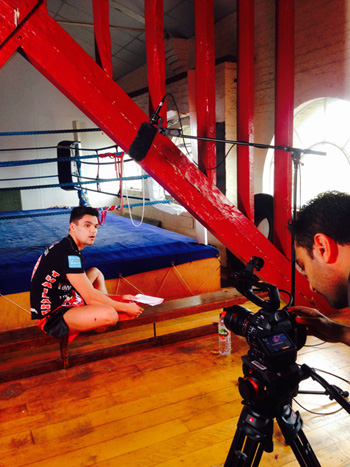 As the day went by, I was fortunate to have a chat with UKMF British Champion, Bradley Stanton, who spoke about his upcoming trip to Thailand next month.  This getaway is going to be sponsored by Muay Thai Holidays and Bradley has really been treated as part of the family in preparation for this ' what I want to say now is that a sponsor isn't someone who just helps you to get to your goal in your career. The fact is they become part of your family is incredible and Sunday just passed I had the pleasure of meeting his lovely family.
Muay Thai fighter turned MMA champion Fraser Opie was also demonstrating some of his skills on the day and spoke fondly of his support from Anuj and the team.   He spoke of all his accommodation being taken care of and also Muay Thai Holidays going the extra mile providing him with a moped to get about the island.   World, European and British champion,Iman Barlow was also hitting pads and working her magic in front of the cameras as she brought her years of experience to the day for all to admire.  Her sponsorship has allowed her to travel to Thailand and pursue her dreams.
Amongst the top fighters on the day was MMA fighter and actor, BIG Brother reality star Alex Reid who came down to show his support. Having celebrities and champions turn up to support Anuj really demonstrates the quality of his service and the credibility of the brand.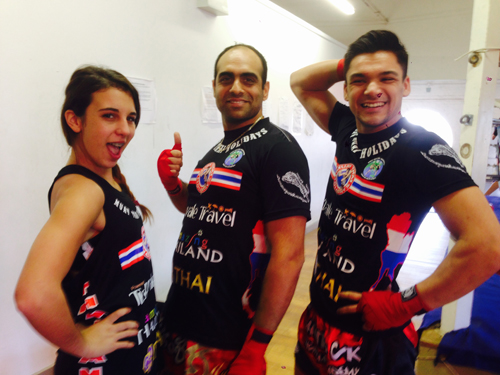 For those that are thinking of traveling abroad, why not consider Trayvale travels.  A few things to take note of: This site offers you 24 hour support where you can actually speak with someone on the other end.  No computer messages, simply straight through to an expert that can provide all the information needed.   They are centrally located near Oxford Street and to speak to an advisor face to face is my personal preference.   However, if you prefer reviewing the options from the comfort of your home, the Trayvale Travel's online booking system provides the best prices for flights, accommodation and just as importantly, local knowledge. 
Check for this and for great offers such as a return trip to Thailand from £400 return to Bangkok, Thailand 

For flights to Thailand and beyond please visit www.trayvale.com.
For great Muay Thai Holidays, NEWS and competitions to win trips Thailand visitwww.facebook.com/muaythaiholidays