News & Analysis : AMTHAI FETE 2013: Fri 10-Sat 11th May & Fri 17-Sat18 May at Kingston Town Centre
โดย amthai event team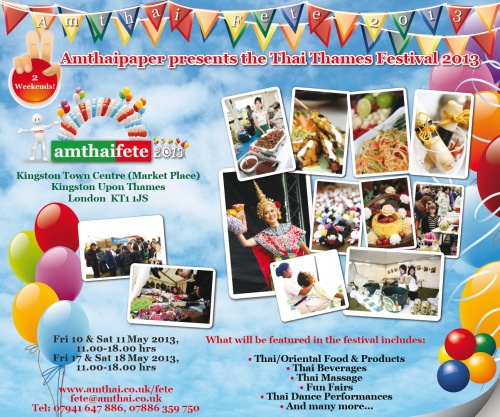 Thai Fete @ Kingston 2013!
enjoy thailand in London AT kingston market place
Over two weekends
Friday 10th and Saturday 11th of May 2013
Friday 17th and Saturday 18th of May 2013
11:00 - 18:00
Kingston Market Place, Kingston Town Centre, Kingston Upon Thames, London, KT1 1JS

Entry is free!
 Amthaipaper, the first Thai newspaper in the UK proudly presents the Thai festival 2013 in one of the most beautiful town in London near Thames River, Kingston Upon Thames
ENJOY the touch of contemporary experience of Thai taste and culture at the  festival. It is set to be a thoroughly enjoyable, exciting and popular day out for all families.
 Amthai Fete: Thai Thames Festival 2013 will be held over two weekends on Friday 10 and Saturday 11 May 2013 &  Friday 17 and Saturday 18 May 2013 at  at Kingston Town Centre (Market Place), Kingston Upon Thames, London  in London (nearby Thames River).   
  Enjoy experience Thai Food & Culture in Greater London through another perspective in one of the most beautiful Landmark near Thames river in London. The Amthai festival  2013 is to happen in the town centre of Kingston in front of the Market House, a well-loved landmark of Kingston Upon Thames and among the shopping centre. The town is home to over 500 shops including John Lewis and Bentalls department stores.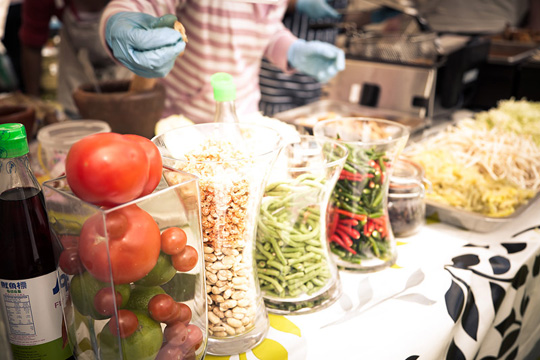 Visitors will have the opportunity to indulge in all aspects of Thai culture including dancing performances, food and beverages as well as Thai massage and imported products. If that wasn't enough there will, as usual, be fun fair attractions to keep the kids happy.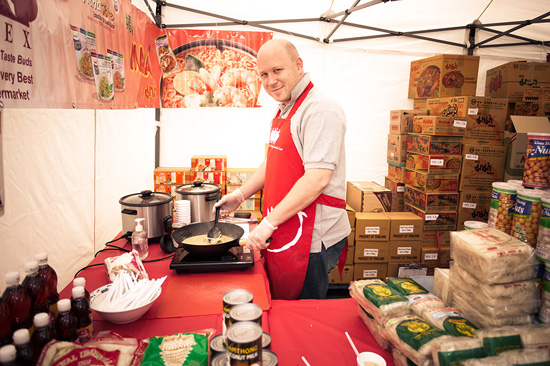 The performance programme
Saturday 11th May 2013
12.00: Thai Greeting& Blessing Dance รำอวยพร (6 mins)
13.00:  Srivichai Dance ระบำศรีวิชัย (7 mins)
14.00: FORN PHU TAI ฟ้อนภูไท (6 mins)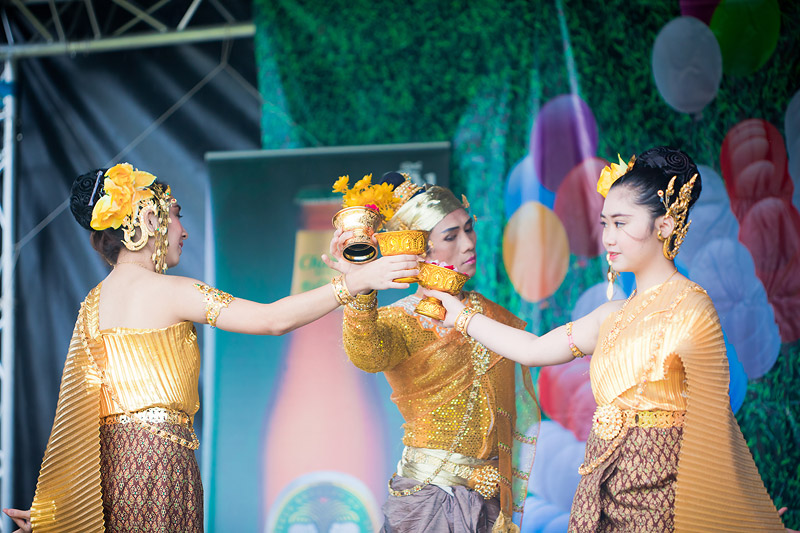 Saturday 18th May 2013
Start from 12.00
1.  Welcome to Thailand dance (6 mins)
2. Thai Blessing Dance (6 mins)
3. Ponglang Dance เซิ้งโปงลาง (6 mins)
4. Srivichai Dance ระบำศรีวิช้ย (7 mins)
5. Lotus Dance ฟ้อนโคม (7 mins)
6. FORN PHU TAI ฟ้อนภูไท (6 mins)
7.  Thai Northeastern Rice Dance เซิ้งกระติบข้าว (7 mins)
8.   Archeology of Contemporary Dance ระบำโบราณคดีร่วมสมัย (12 mins)
9.  Amazing Thailand Dance (5 mins)
10. Loy Kra Thong Dance รำวงลอยกระทง (6 mins)
11. LookTung & More Ram (Thai Country Music) Performed by 'Elae', the most popular Thai country music singer in the UK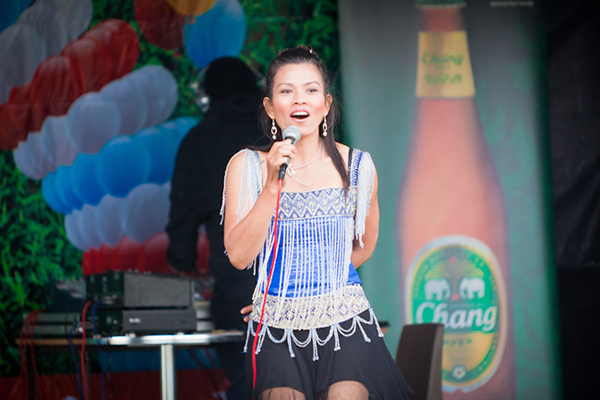 Free cookbook supplied by Thai Trade Centre in London.
People will be invited to sample a range of authentic Thai food products from Korea Foods stand.
Try Thailand's the best selling beer, Chang or a glass of Monsoon Valley Thai wine.
Plus, there is a chance to WIN one free ticket from Bangkok to Krabi every day. Visit Emerald Travel stand for exclusive flight and tour offers to Thailand plus daily prize-draw of one free ticket from Bangkok to Krabi courtesy of BangkokAirways.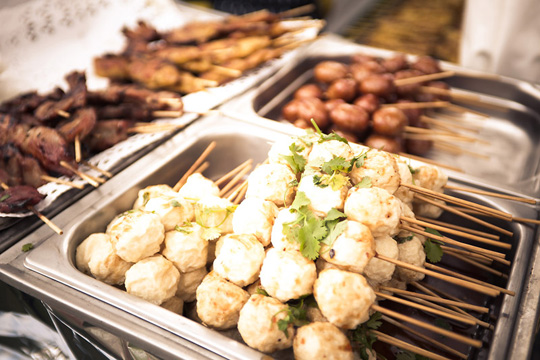 Getting to Kingston Upon Thames -Click here
The historic market town of Kingston upon Thames is situated just 12 miles from central London. The town is well served by public transport and is close to Heathrow airport and London's orbital motorway, the M25.
By Car
Kingston Town Centre is 12 miles from Central London and only 8 miles from London's M25 orbital motorway and is conveniently located for the M3, M4 and A3.
Kingston Town Centre offers ample parking for shoppers, with over 6000 parking spaces available, many charging a £2 flat rate after 6.30pm.
Click here for car park details
By Train
Kingston rail station is only 25 minutes from London Waterloo and has regular services to Kempton Park, Twickenham and Wimbledon. Alternatively, nearby Surbiton station is 20 minutes to London Waterloo.
You can get the over ground train from Wimbledon Station on platform 8, it will take 12 minutes to Kingston rail station.
Both stations are in zone 6, so you can use an Oyster Card or Zone 1-6 Travelcard.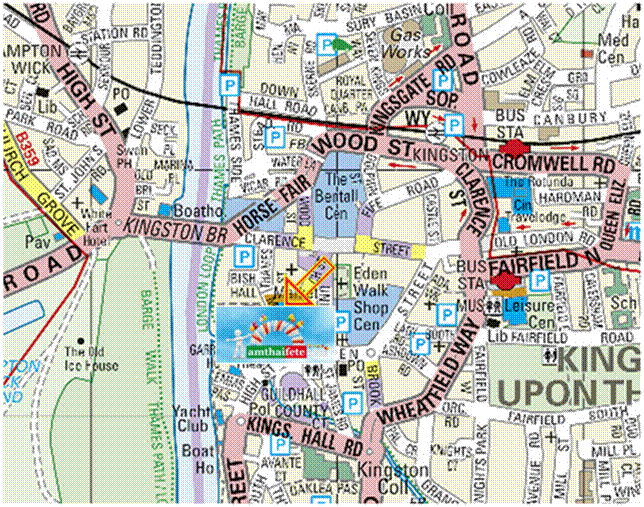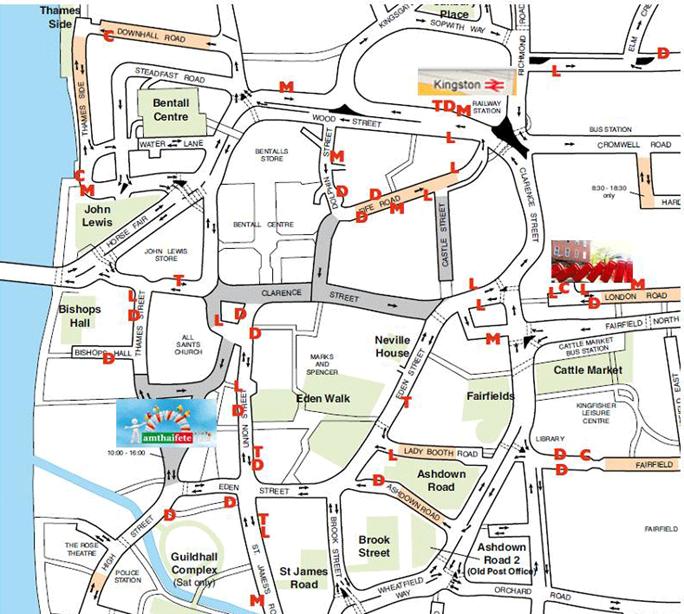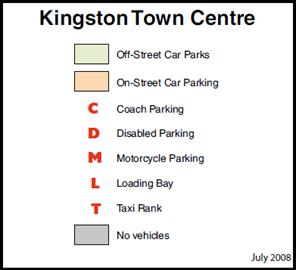 Amthai Fete: Thai Thames Festival 2013
Venue : Kingston Town Centre, Kingston Upon Thames, London, KT1 1JS
Date : Fri 10 & Sat 11May, Fri 17 & Sat 18 May 2013,
Time : 11am - 6pm both weekends
Prices : FREE Admission
Contact : fete@amthai.co.uk
  www.amthai.co.uk/fete

Tel: 07950 179321, 07941 647 886, 07886359750