Restaurant review : amthairestaurant review: Charm Restaurant and Bar, Hammersmith
โดย Charming Lady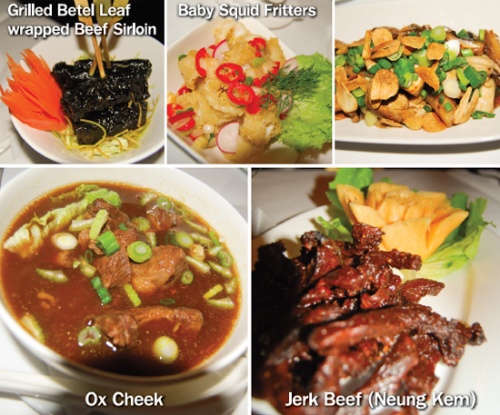 A good choice for Thai food lover with modern touch
Special prices for amthai-readers!
Please inform the staff when order..
Charm is a smart restaurant & lounge in Hammersmith area that serve Thai neuvo cuisine. Don't feel intimidated by it's glamorous decoration. The restaurant comprises two sections, bar area is low lit with leather couches and armchairs mix match with red & black velvet stools gives a cosy atmosphere. The bar offers a range of classic cocktails both alcoholic and non-alcoholic with unique recipes. We sampled lychee breeze, a refreshing drink with lychee blend with a twist of ......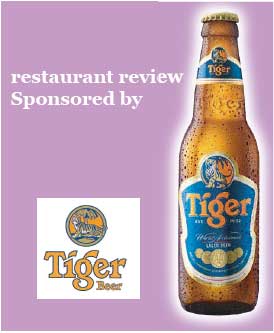 Dining area has a stunning interior design with it's leather seating, chandelier hanging from a gold painted ceiling and a glittering wall decoration.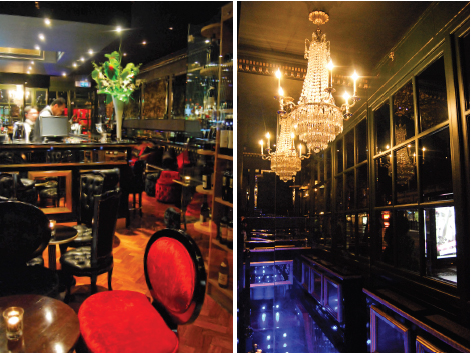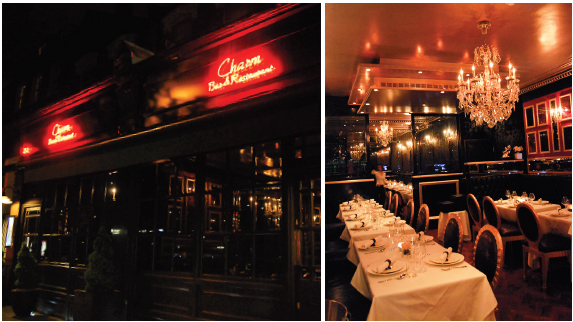 The restaurant menu is very creative with some premium ingredients such as lobster, black cod and ox cheek. We began with selections of stater from bar's menu such as papaya salad, moo namtok, (North Eastern style), Thai jerk beef & sticky rice (which is quite hard to come by as there are not many Thai restaurant have it in the menu) together with the stater from dinner menu like grill baby squid fritters and grilled beef betel leave wrapped (Vietnamese) and mixed dim sum. All starters were freshly made and very tasty. Following by main courses, we ordered Poh taek (a mix seafood version of Tom yum soup), braised pot roast ox cheek which was a highlight as the it was slowly cooked until the meat was very tender and the soup was just divine. Last dish was a trio of wild mushroom stir fried with spring onion and light soy sauce which was simply delicious. Our stomach filled up quickly from those yummy food. However, desert menu was really irresistible, so we ended our meal with a nicely decorated plate of vanilla cheesecake accompanied with strawberries, blueberries and water chestnuts, an interesting chocolate soup with ice cream and a traditional Thai desert "kanom moh kang" made by monk beans and coconut milk. They also have special set lunch menu for 10.50 pounds.

It was a great evening. We were impressed by the service we received. Staff were attentive. The food was cooked with fresh ingredients and good quality meat. Surprisingly, the price were not expensive as we thought. As we mentioned early, don't be intimidated by the look of the place, it's good value for money. Charm is definitely a good choice for Thai food lover with a modern touch and enchanting atmosphere.

Pay a visit at
Charm Restaurant and Lounge Bar
270-272 King Street London W6 0SP
Tel. 020 8741 8863


Special prices for amthai-readers!
Please inform the staff when order..